Quality Classes.
Ruukki's quality classes have been created to facilitate the choice of the roof. They guarantee our products overall quality and durability. In our selection you will find a suitable solution for the roof and grade each building and operating needs. A unique quality class brands is a guarantee that the products are designed and manufactured to withstand decades of demanding conditions.
Ruukki roofs and their quality classes – a promise which our customers can rely on.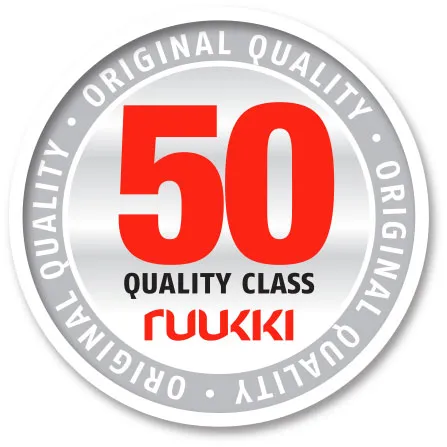 Ruukki 50 Plus
The highest durability and design on the market – extended 50 year Ruukki warranty. The best there is!
Technical warranty 50 years
Aesthetical warranty 25 years
Look: matt / glossy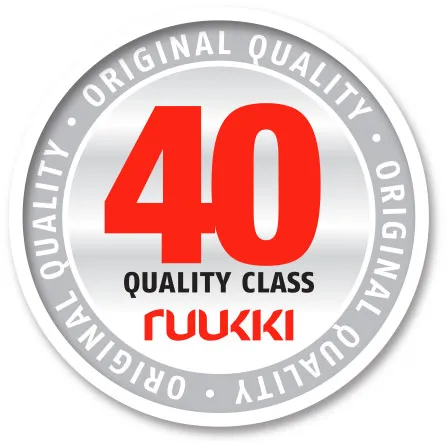 Ruukki 40
Excellent product value, a smart choice that fits any need and location.
Technical warranty 40 years
Aesthetical warranty 15 years
Surface: matt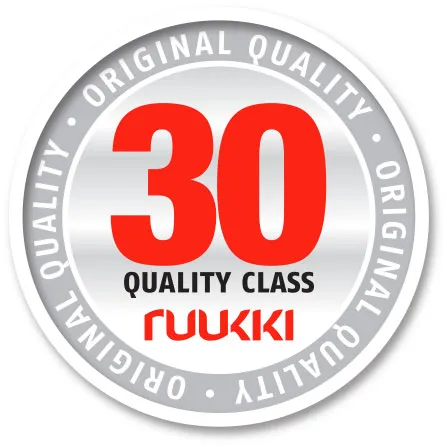 Ruukki 30
An affordable and reliable choice for everyday needs.
Technical warranty 30 years
Aesthetical warranty 10 years
Surface: matt / glossy